TST LAMINADO es un tejido no tejido que surge a partir de nuevas familias de fibras con elevadas prestaciones mecánicas, térmicas y de resistencia a químicos.
TST LAMINATED

Laminated nonwoven with film or polyethylene plasticized.
Description
TST LAMINATED  comes from the new families of fibers with high benefits:mechanical, thermal and chemical resistance, being the easiest and fastest system to obtain technical textile products.
Optimum performance in the production makes that TST LAMINATED  provides solutions to a wide variety of applications.
The polypropylene  with a plasticized finish on one side, modifies or improves the characteristics of the nonwoven fabric, generating a new structure and behaviour, subject to certain requirements as to be an impermeable barrier or to be resistant to the germs penetration.
Processes such as heat laminated or PE Polyethylene stuck, provide the nonwoven a better ductility, and it expands its range of applications.
Laminated spunbond nonwoven with polyethylene is internationally known as SFL , Spunbond Laminated Film.
Features TST LAMINATED
COMPOSITION : polypropylene + polyethylene .
PRINTS : SBL , SIDS
COLOUR : Colorless .
WEIGHT : PP + PE laminated from 8 to 30g.
Properties TST LAMINATED
Antimicrobial barrier. Maximum protection against bacteria and germs.
Hemorrepellant.
Impermeable to liquids and small particles.
Breathable.
Water vapor permeable.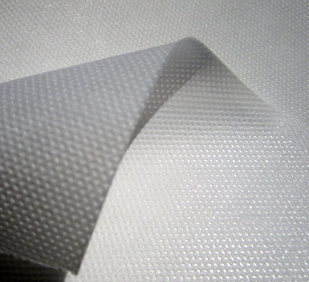 Treatments and finishings:
LDPE. Low Density Polyethylene
HDPE. High Density Polyethylene
Applications TST LAMINATED:
COMMERCIAL

STORES AND ADVERTISING: Advertising bags, garment covers …
INDUSTRY

SAFETY CLOTHING: Protective Clothing …
SANITARY

HOSPITALS: Protection, packaging …

PERSONAL HYGIENE: sanitary towels, diapers …
SERVICES

BEAUTY: Capes, gowns, stretch covers…

FUNERALS: Bags, shrouds, bags …

VETERINARY: Strectch cover, workwear …