TST PROTEC es un tejido no tejido de protección autoadhesivo, utilizado en reformas de viviendas y mudanzas.
TST PROTEC

Protector polyester nonwoven.
Description
TST PROTEC is a nonwoven protector with self-adhesive, used in house reforms and removals, in order to avoid scratches, schocks and dust they can cause on surfaces like floors, walls or ceiling, or on the furniture. 
TST PROTEC presents a variant without self- adhesive to be fixed with seal, which makes it even cheaper…
Features TST PROTEC
COMPOSITION: Polyester (PET) film + latex + Polyethylene (PE)
WEIGHT: 90 gr / m²
COLOURS: White
Properties TST PROTEC
Protection against shocks and scratches.
Impermeable to water and other liquids, such as paint.
Prevents dirt and dust from reaching the surfaces to be protected.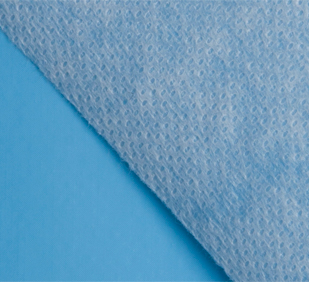 Manufacturing process TST PROTEC:
NEEDLEPUNCH
The nonwoven manufacturing process by Needlepunch or punching is performed by a great number of punching needles disposed in vertical, that are crossing to others disposed in horizontal. Punching is a production technique carried out in dry conditions. 
It is normal to provide the Needlepunch nonwoven a treatment to get appropriate porperties to its final use.
Applications TST PROTEC:
CONSTRUCTION

BUILDING: protection in reforms and painting…
LEISURE

MUSEUMS AND ART GALLERIES: Protective paintings wrapping, sculptures protective covers …
SERVICES

TRANSPORTATION: Removals.